Discover the Extraordinary Charm of Tiny Living with Us🙌🏻 . . . Are you ready to embark on an exciting journey towards a simpler, more fulfilling…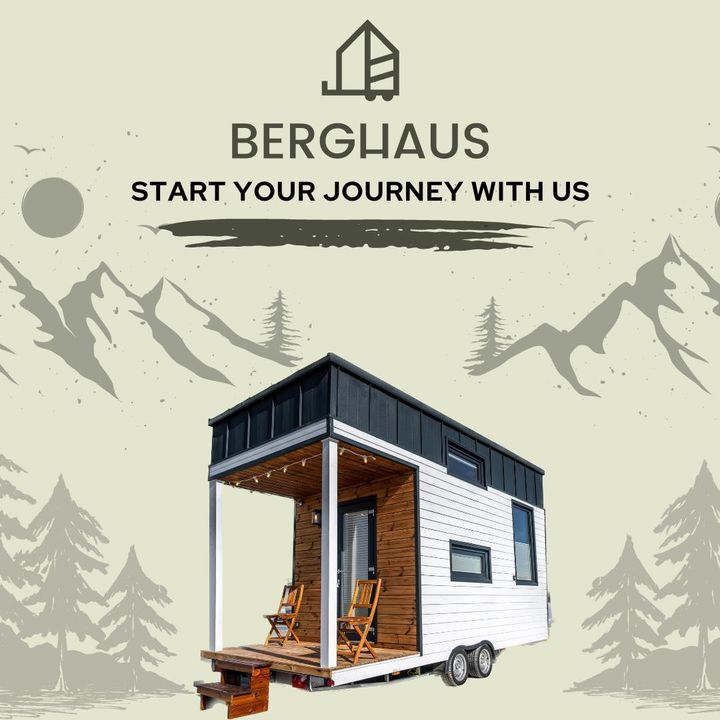 Discover the Extraordinary Charm of Tiny Living with Us🙌🏻
.
.
.
Are you ready to embark on an exciting journey towards a simpler, more fulfilling lifestyle? Look no further! At Berghaus Tiny House, we specialize in creating captivating, custom-designed tiny houses that redefine the meaning of home. With our unmatched expertise and passion for craftsmanship, we're here to guide you every step of the way, turning your dreams of a cozy, compact sanctuary into a stunning reality.
Why choose us? Here's why we stand out from the rest:
1. Tailored Perfection:Our team of skilled architects and designers will work closely with you to create a personalized tiny house that reflects your unique style, preferences, and needs. From optimizing space utilization to incorporating innovative features, we'll ensure your tiny house is a perfect fit for you.
2. Uncompromising Quality: We believe in delivering nothing short of excellence. Our commitment to superior craftsmanship means that each tiny house we build is meticulously constructed using the finest materials and techniques. With attention to detail at the forefront, we guarantee a dwelling that is not only visually stunning but also built to withstand the test of time.
3. Sustainable Living: Join the eco-conscious movement by choosing a tiny house that embodies sustainability. Our designs incorporate energy-efficient systems, eco-friendly materials, and clever space-saving solutions. Embrace a smaller environmental footprint while still enjoying modern comforts and a stylish aesthetic.
4. Hassle-Free Experience: Building your dream tiny house should be an enjoyable experience from start to finish. That's why we strive to make the process as seamless as possible. Our dedicated team will handle all the logistics ensuring a stress-free journey.
Contact us today and let's begin crafting the perfect abode that perfectly complements your lifestyle.
fb_103026768118765_683626147106959