🌿 Embrace the Tiny House Lifestyle 🏡 . . . Are you ready to unlock a world of possibilities? 🌎 Choosing a Tiny House isn't just about downsizing;…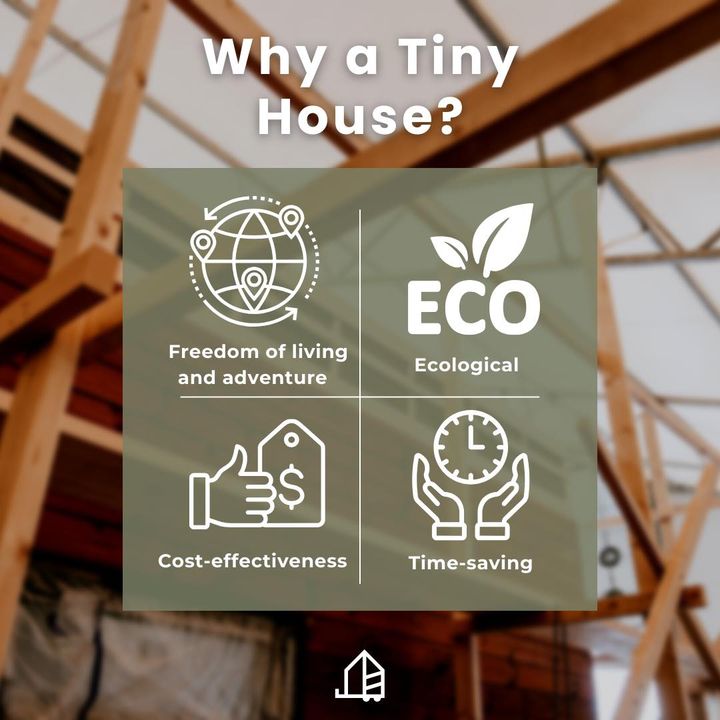 🌿 Embrace the Tiny House Lifestyle 🏡
.
.
.
Are you ready to unlock a world of possibilities? 🌎 Choosing a Tiny House isn't just about downsizing; it's about upgrading your life in four incredible ways:
1️⃣ Freedom of Living: In a Tiny House, you're the architect of your own destiny. Say goodbye to clutter and excess, and hello to minimalism. It's liberating to focus on what truly matters, allowing you the freedom to explore new experiences, travel, and live life on your terms.
2️⃣ Ecology: Sustainability is not just a buzzword; it's a way of life. Tiny Houses are eco-friendly by design. They use fewer resources, have a smaller carbon footprint, and can often be powered by renewable energy sources. Join the movement towards a greener, more sustainable future.
3️⃣ Cost-Effectiveness: Tiny living doesn't mean sacrificing quality. With reduced maintenance costs, lower utility bills, and a smaller mortgage (or none at all!), you'll find more financial freedom to invest in experiences, hobbies, and adventures.
4️⃣ Time-Saving: Less cleaning, fewer chores, and simplified living – what's not to love? A Tiny House lets you reclaim precious time that can be spent with loved ones, pursuing your passions, or simply enjoying life to the fullest.
fb_103026768118765_751704833632423